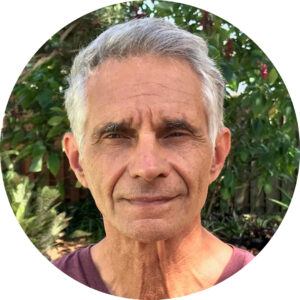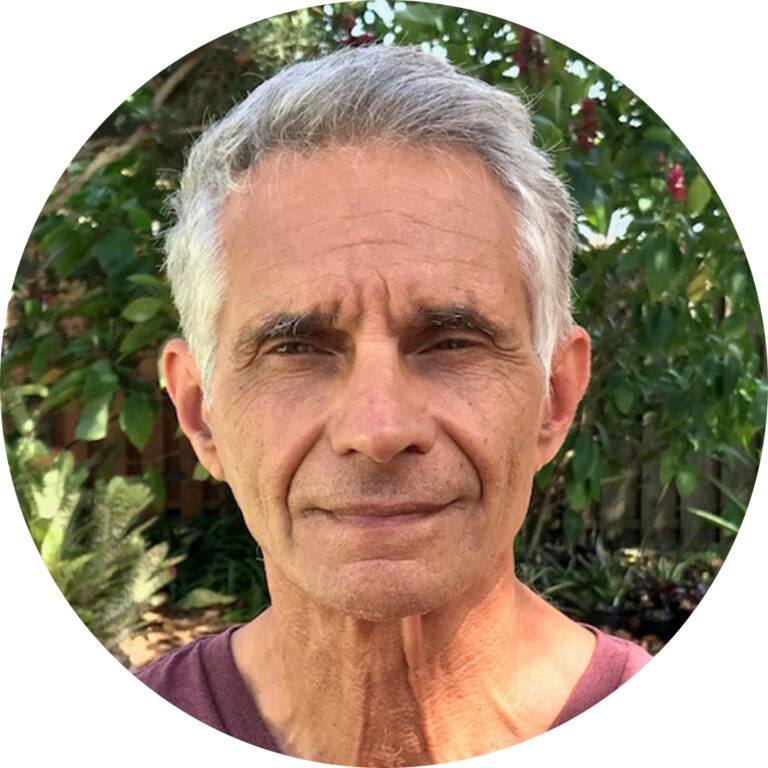 By Angelo Randaci, Earth's Ally Horticulturist
Angelo's passion for plants has led him to explore many areas of horticulture including research, grounds management, technical training, design and nursery management.
Celebrate Pollinator Week with a Pollinator Garden
Pollinator Week, celebrated the third full week each June, was initiated in 2007 and is managed by the Pollinator Partnership. This is an important time to raise awareness for bees and other pollinators and spread the word about what we can do to protect them.
Did you know that three-fourths of the world's flowering plants and about 35% of the world's food production is dependent on pollinators? One way you can celebrate Pollinator Week and support pollinator health in your own community is to plant a pollinator garden.
A pollinator garden is designed to attract butterflies, bees, hummingbirds, moths, and a wide range of pollinating insects. A pollinator garden should include a broad array of flowers to attract a diversity of pollinators. Attracting bees, butterflies, and birds will bring movement and a sense of serenity to the garden.
How To Attract Bees to Your Garden With a Bee Friendly Design
A great garden often begins with a great plan and the first step in creating greatness begins with creating healthy fertile soil. The soil should drain well and contain plenty of organic matter. You can grow most plants in this type of soil.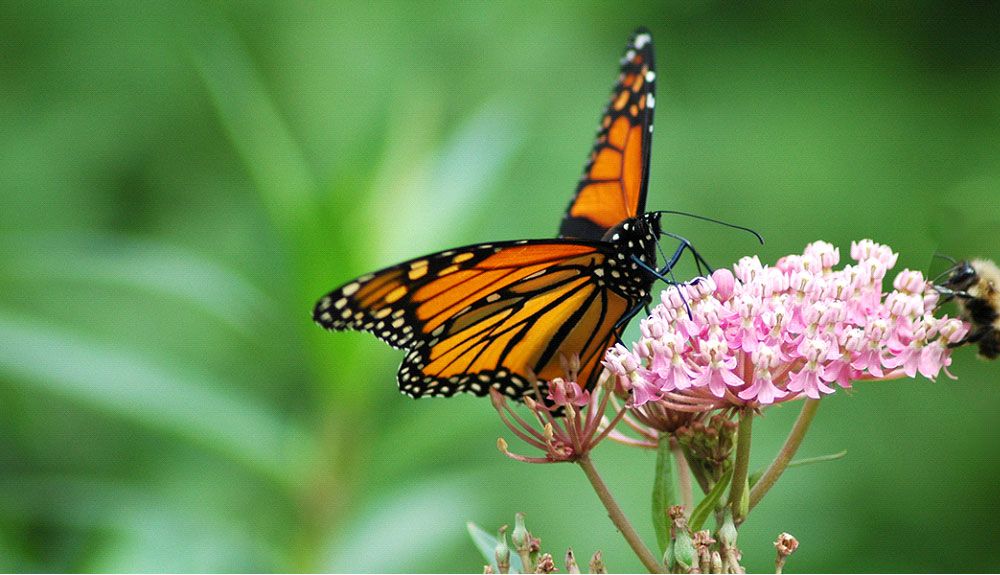 What Do Bees and Pollinators Like?
In general, bees tend to be attracted to purples, yellows and whites. Red flowers attract more hummingbirds and butterflies.
Bumble bees forage on members of the pea family. Lupines and beans are popular with bumble bee species.
Pollinators are especially attracted to plants they are used to, so choose native plants from your region.
Plant open single flowers. Their design is more user friendly to pollinators; geraniums, poppies, daisies and other daisy-type flowers. The single flowers provide easier access than double flowers.
Bees require water during foraging and collecting nectar, so create some type of water source. Fill a bird bath or other container with clean water and add stones just above the water level to serve as a landing strip.
For a constant supply of food for the pollinators, include nectar-rich plants that bloom from early spring until late fall. An assortment of long blooming and seasonal nectar plants provide food to attracted pollinators. Along with early spring, long blooming plants, and late season choices you can add a sprinkle of your favorite annuals to top off your design.
Bee Friendly Plants & Regional Garden Cards
Always check to see what plants will grow in your area. In partnership with P2, we offer free regional garden cards for download. Also consider some of the best pollinator plants to carry the garden from Spring to Fall:
Spring: For a delightful spring display, add early blooming bulbs. Purchase in the fall and work them throughout your garden for a stunning spring display. Crocus, bluebells, daffodils and grape hyacinths will attract early season pollinators. Columbines (Aquilegia canadensis) and foxgloves (Digitalis sp.) are biennials that will bloom in early spring and self-seed throughout the garden. If you have space for trees, plant trees such as apples, crab apples, serviceberry tree (Amelanchier spp.) and cherries.
Long-Blooming Plants: Sprinkle groupings of the following perennials to add long blooming color and insect food sources. Coneflowers (Echinacea sp.), Black-Eyed Susan (Rudbeckia sp.), Tickseed (Coreopsis sp.), Russian Sage (Perovskia atriplicifolia), Yarrow, Gaillardia, and Catmint (Nepeta sp.)
Late-Season Plants: The late blooming plants will extend the blooming season up until frost. Top late summer pollen plants include Asters, Goldenrods, Obedient Plant (Physostegia virginiana), Sneezeweed (Helenium sp.), Sedums, Joe Pye Weed, Ironweed, Blazing Star, Russian Sage, Asters, Mums (single flowered), Butterfly bush (Buddleia davidii) and Lavender.
Annuals and Herbs: Add bee-friendly annuals such as cosmos, dahlias (single flowered), ageratums, alyssum, milkweeds (Asclepias, annual and perennial species), and sunflowers. Favorite herbs of bees include anise, bee balm, borage, catnip, chives, hyssop, rosemary, valerian and mints.
All the plants on the above list will provide a bee banquet for your pollinator garden.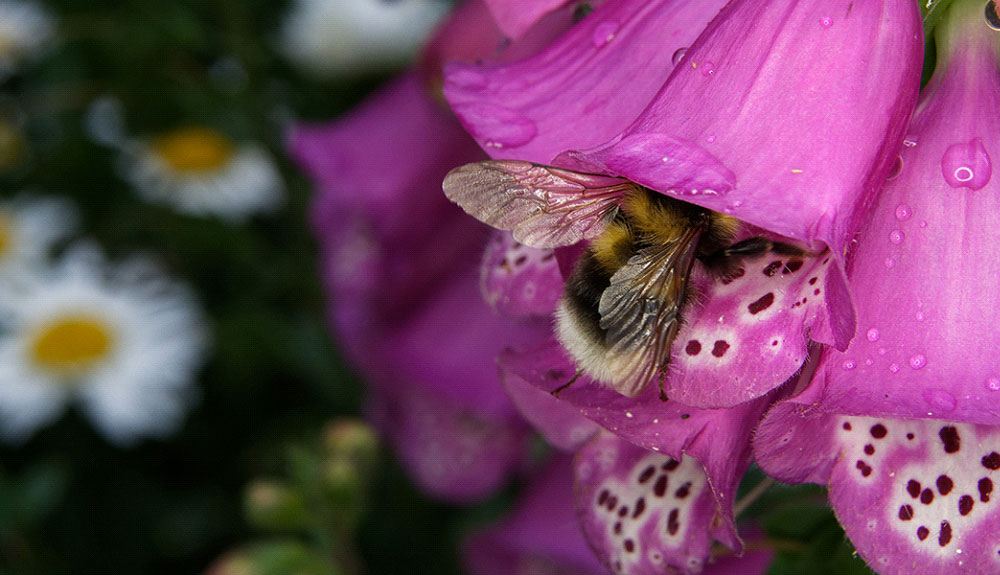 Tips & Tricks For An Organic Garden
If you have limited in space, then plant pollinator plants in containers. Containers are versatile, moveable and changeable throughout the season.
Inter-mix bee friendly flowers with different flower/petal shapes and types. The reason to use different shaped flower parts is to provide pollen sources for insects with varying mouthpart types. Grow tubular-shaped flowers like foxglove, honeysuckle, penstemons and snapdragons.
Allow wildflowers such as clover, daisies and dandelions to populate your lawn providing additional nectar sources.
If you have an existing garden, simply add nectar plants to your annual or perennial border. Many of your plants may already be insect friendly plants.
Plant a variety of flowering plants around and in your vegetable garden to promote pollination of your veggies.
Add shrubs to provide flowering backdrop to your pollinator-friendly garden. Shrubs to attract pollinators include: Viburnums, Weigelia, Lilac, Sumersweet (Clethra alnifolia), Oak Leaf Hydrangea and Cotoneaster.
Many insects, butterflies and moths get most of their nectar from the thousands of flowers produced by trees. Here are a few good choices; Lindens, Hawthorns and Crape Myrtles. Besides being a food source, trees provide essential habitat. Leaves and resin from trees provide nesting material and wood cavities are used as shelters.
Use Organic Principles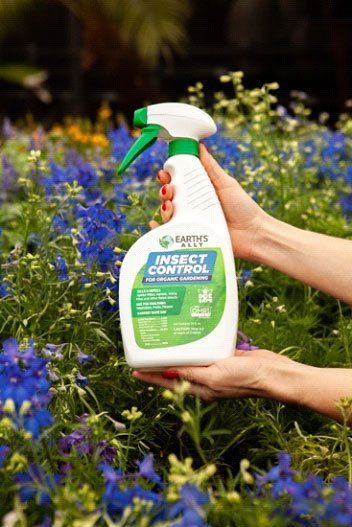 When creating a habitat for pollinators to forage and thrive, avoid application of chemical pesticides that are toxic to the environment, to your family and to the pollinators. Sticky traps and organic controls are effective alternatives.
It is essential to check the ingredient list on all garden products. Beware of toxic pesticides, herbicides, and fungicide ingredients such as rotenone, pyrethrins, spinosad, diatomaceous earth, copper sulfate, and insecticidal soaps and oils. Moderately toxic ingredients include boric acid, neem, ryania, sulphur and copper. Review the "Environmental Hazards" section of the label to see if the product is toxic to bees.
If possible, wait until after blooming season to apply pesticides and only apply the products to affected plants. If you need to control pests, spray within 2 hours of sunrise or sunset to minimize risk to bees.
At Earth's Ally, we are committed to protecting our pollinators. We offer a complete lineup of Bee Safe® gardening products that have been scrutinized and tested by independent laboratories to ensure they are both effective and safe for People, Pets & Planet.
When we developed Earth's Ally Insect Control and 3-in-1 Plant Spray, we tested extensively to ensure there was not harm to the bee population. Both are formulated with essential oils to knockdown soft-bodied insects. The OMRI Listed® formulas leave behind no harmful residues and can be used up until the day of harvest.
We'd love to hear how Earth's Ally is helping you grow healthy pollinator gardens. Share your experience with our bee safe formulas and stay connected with the #EarthsAlly community on Facebook, Instagram and Twitter for access to our latest blog posts, giveaways and exclusive promotions.
Keep Growing Your
Gardening Knowledge
Join the Earth's Ally newsletter for organic gardening tips, exclusive promotions and the latest product updates.