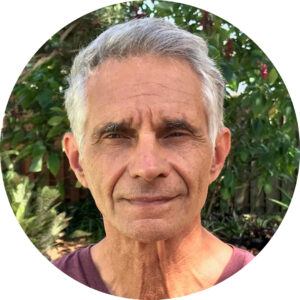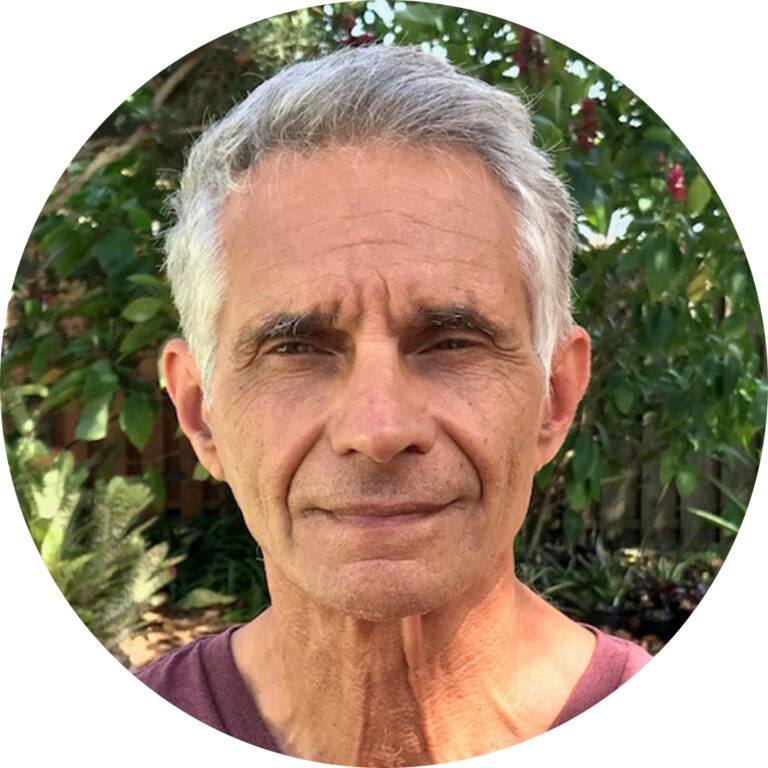 By Angelo Randaci, Earth's Ally Horticulturist
Angelo's passion for plants has led him to explore many areas of horticulture including research, grounds management, technical training, design and nursery management.
Although a large expanse of dark green grass can be striking, turf lawns are not easily sustainable and often not eco-friendly unless supported by organic means. Maintaining that emerald-green carpet takes watering, fertilizing, insect and disease control along with regular mowing. If all that fuss is not your thing, then it's time to investigate eco-friendly alternatives to traditional lawns.
Your first challenge will be deciding which eco-friendly substitution to focus on as the choices are limitless. Would you like to expand into more outdoor living space, create a habitat for diverse wildlife species as well as stunning visual effects? Are you a plant enthusiast who wants increased specimen diversity, or would you like to create a native landscape? Do you entertain often, or prefer seclusion?
Whatever your preference, expansive lawn areas can be converted into more diverse and sustainable living spaces. It's a bold step but one that eliminates weekly mowing and turf-grass maintenance programs. Your landscape can offer a vibrant spectrum of color, form, fragrances, and places for native and visiting wildlife. These types of landscapes are not for everyone, but perhaps portions of them can be replicated into your landscape.
With just a little effort your lawn area can be transformed into an outdoor living space consisting of mulched pathways and garden beds surrounding your entire property, packed with plants standing shoulder to shoulder like arms wrapped around your home. And when you grow everything organically you are helping to solve the world's climate crisis while creating a haven for pollinators, birds and mammals that visit your property every day.
Start by researching your areas lawn restrictions of enforceable regulations. Next research which plants grow best in your area along with their preferred environments: moist or dry soil, full sun or part shade. Once your design is laid out the next step is removing the grass of your future gardens. After those first steps you are ready to create.
Expand Your Outdoor Living Spaces
Transform lawn areas into attractive, functional outdoor living spaces as an extension to your home. Create features such as comfortable patio spaces by adding a patio, deck, fire pit, or go big by adding an outdoor kitchen complete with stove, refrigerator, and grill. Create a simple gathering area by adding a stone patio with comfortable seating and tables. Add lighting to make your new space accessible for evening entertaining. Solar lighting will illuminate outdoor areas for evening entertaining without the need for electricity. While you're at it, install up-lighting to nearby trees for visual interest.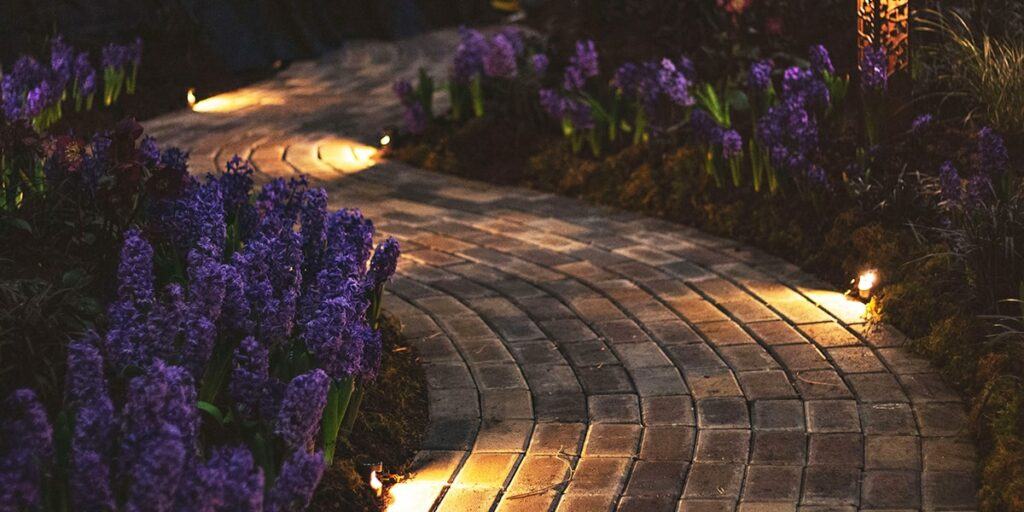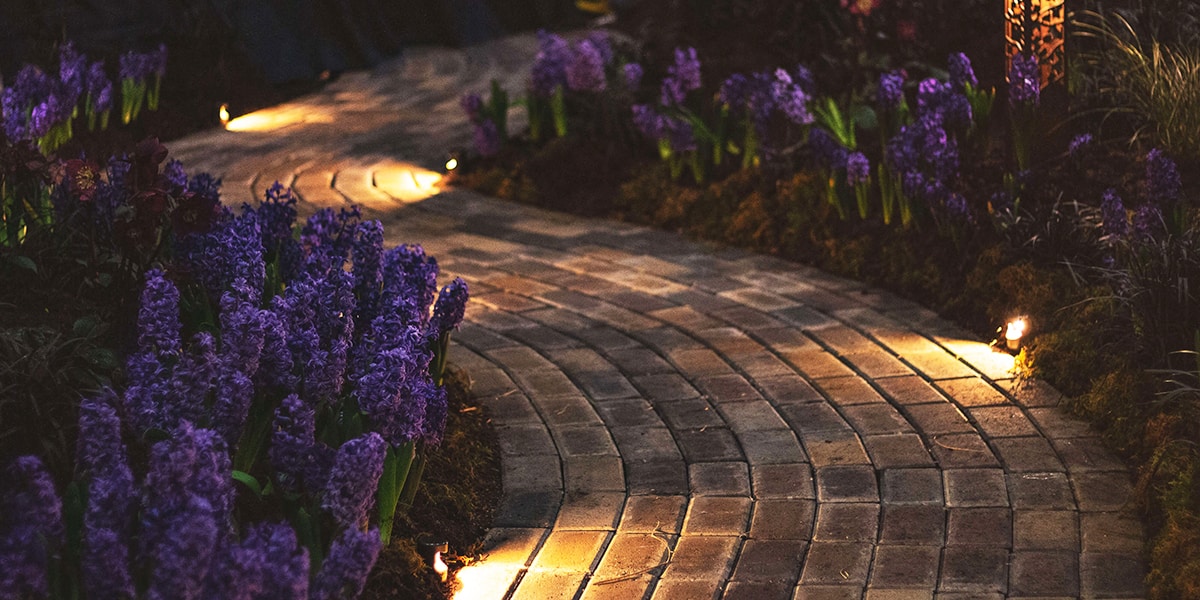 Once the hardscape is complete, you can eliminate even more lawn by surrounding your outdoor living space with beautiful plantings. Incorporating a potpourri of different elements as well as plants will add color and appeal. Blend a combination of herbs, wildflowers, annuals, ornamental grasses, and perennials to transform areas from a sea of green to useful living spaces that include a kaleidoscope of colors.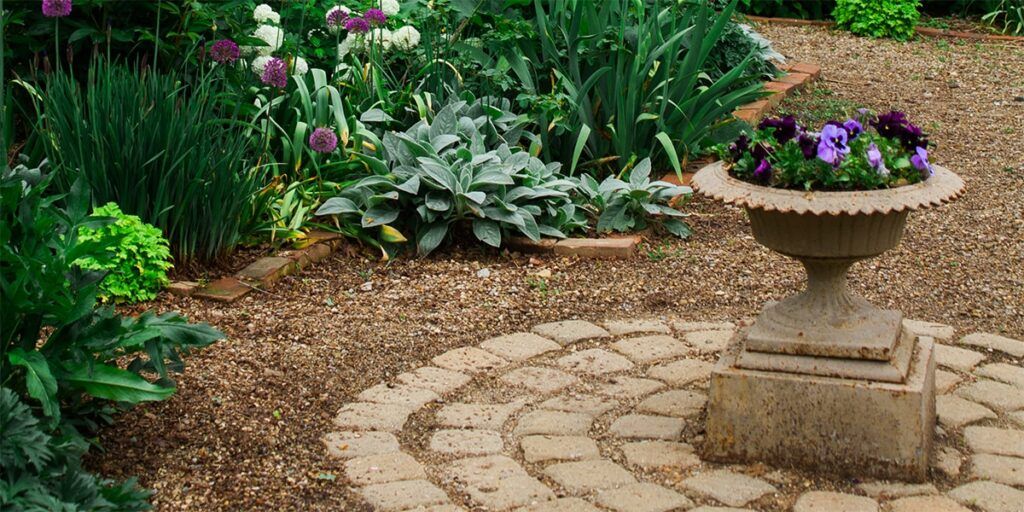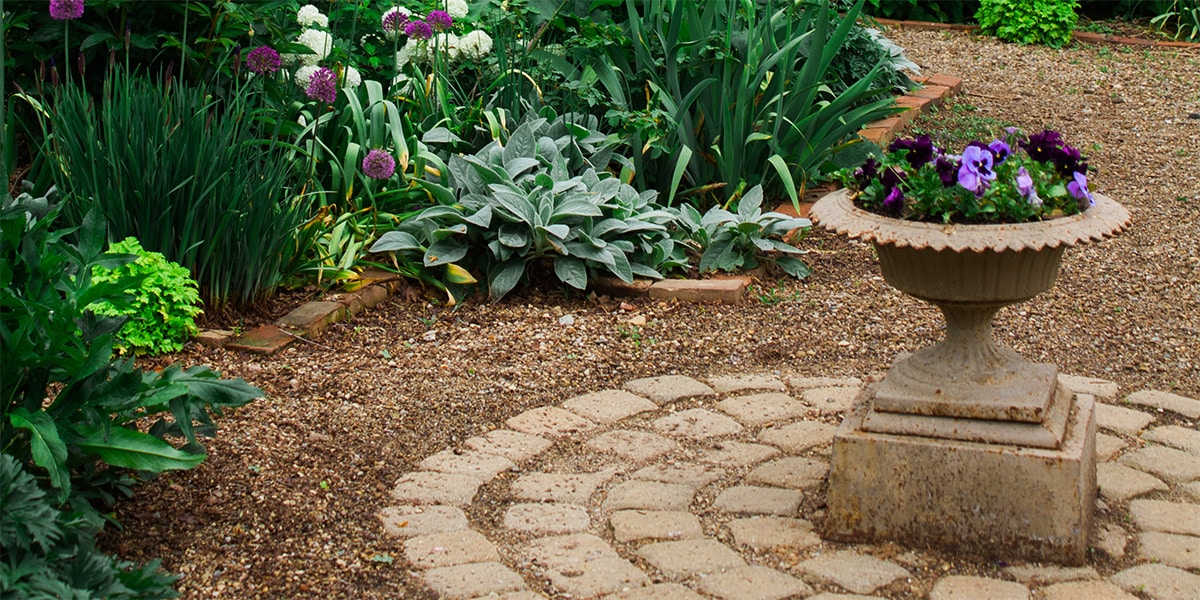 Using Succulents and Other Low-Water Plants
Reduce lawn maintenance and water usage by expanding your garden area to include succulents. This is a natural solution to conserving water while adding lots of color to your landscape. The only requirement besides bright light is a well-drained soil. Choose an area and determine the dimensions of the garden. You can start small and expand the garden later. Create a well-draining soil by adding organic matter, and horticultural sand. Horticultural sand can be substituted for the less expensive builders' sand. Work these amendments into the top 4-8 inches of the garden. You can check the drainage by simply watering the area to make sure water drains quickly and does not pool on the soil surface.
You are now ready to purchase succulent plants. Your local garden center can advise you on the best varieties for your area. There are succulents that will thrive in full sun, partial sun, and succulents for bright filtered shady areas. Flowering succulents can add a pop of color. If you live in a warm and dry climate, a succulent garden is ideal. While many succulents and succulent-type plants require frost-free temperatures, there are many hardier choices for colder zones as well. Sedums top the list providing species that will survive in zones 3 – 9 and above. Other excellent choices include yucca, spurge, agave, and sempervivums.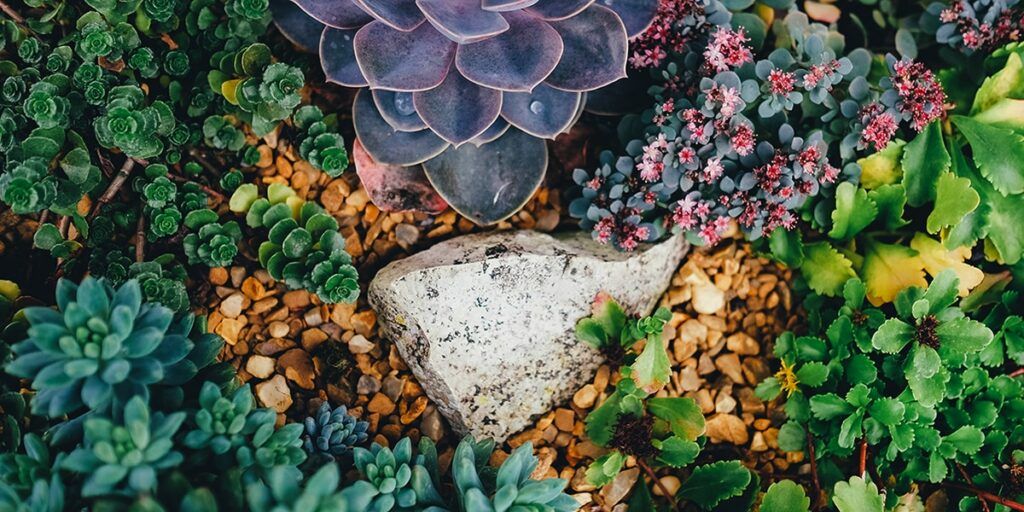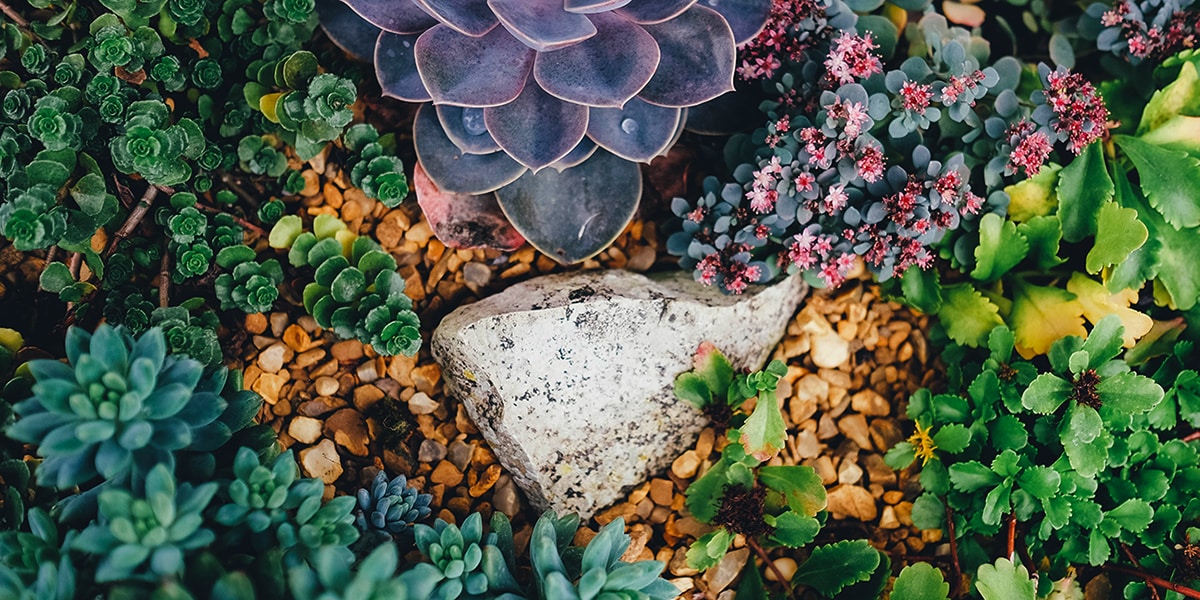 Pollinator Garden Plants that Attract Butterflies, Birds and Bees
The home gardener can help our pollinators by creating a habitat for bees, birds, butterflies, and beneficial insects while cutting down on lawn maintenance. The importance of pollinators cannot be overstated. It is estimated that around 75% of all flowering plants need pollination for reproduction. This includes about 35% of the crops grown for food around the world.
A pollinator garden is designed to attract butterflies, bees, hummingbirds, moths, and a wide range of pollinating insects. It should include an array of plants to attract a diversity of pollinators during different stages of their life cycle. Butterflies and moths for instance, need both host plants for the caterpillars as well as nectar plants for the adults. Native plants are particularly attractive to pollinators during all stages of growth because the native plants and pollinators share a long evolutionary history and are dependent on each other for survival.
For a constant supply of food for the pollinators, include nectar-rich plants that bloom from early spring until late fall. Along with early spring long blooming plants and late season choices, you can add a sprinkle of your favorite annuals to top off your design. Attracting bees, butterflies, and birds will bring movement as well as a sense of serenity to the garden. If you grow fruits or veggies, plant pollinator attracting plants nearby to ensure a great harvest.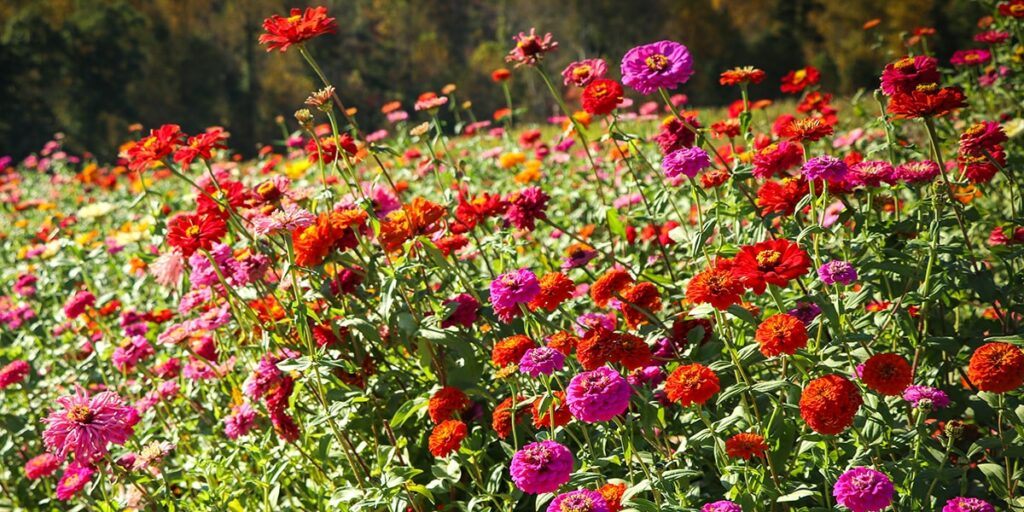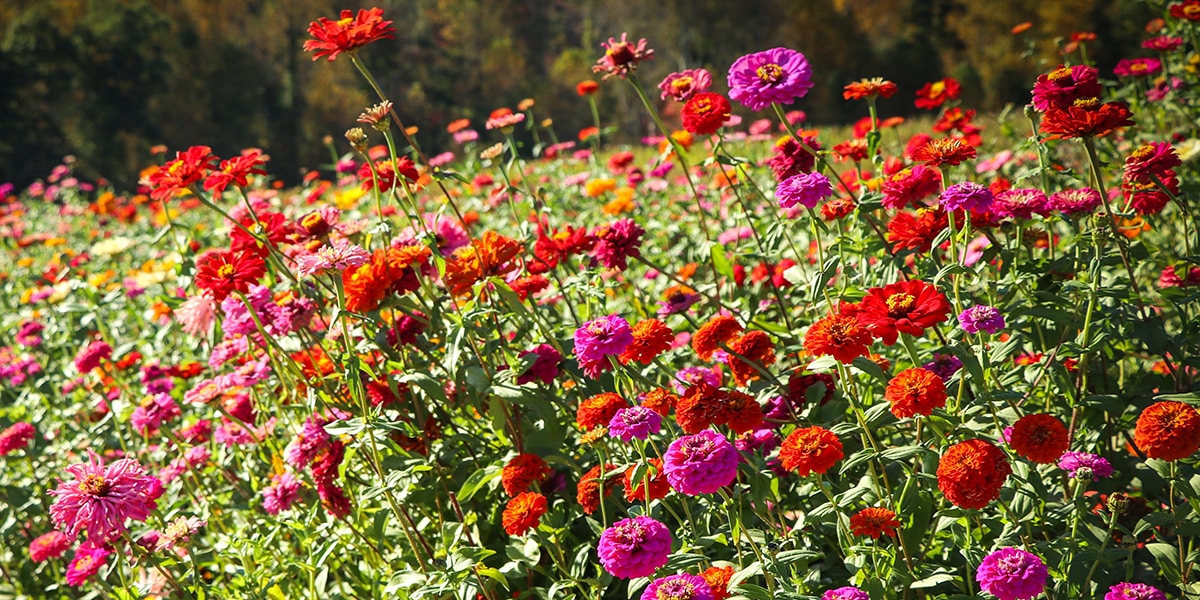 Carpet Your Landscape with Groundcovers
Groundcovers are plants that have a low-growing habit that will not require mowing. The idea is to create healthy groundcovers that will cut down on lawn maintenance while suppressing weeds. There are groundcovers that will effectively replace lawn regardless of where you live. The list includes herbs, evergreens, perennials, ornamental grasses, and low growing shrubs to make your landscape more interesting. Incorporate a mixture of spring and summer blooming plants to have color throughout the season. Visit your local garden center to see what plants are available for your area. Ground-hugging perennials like vinca, thyme, and sedums, make excellent no-mow lawn covers.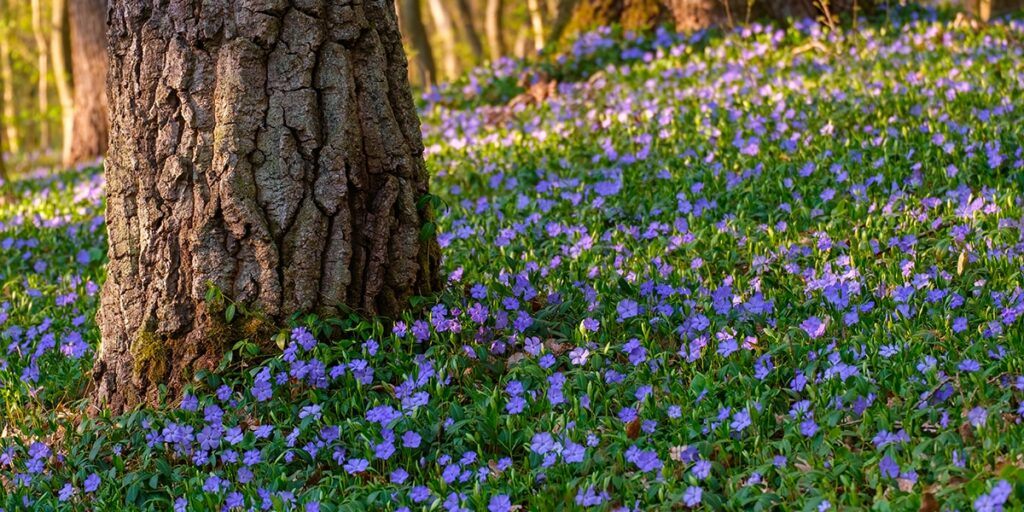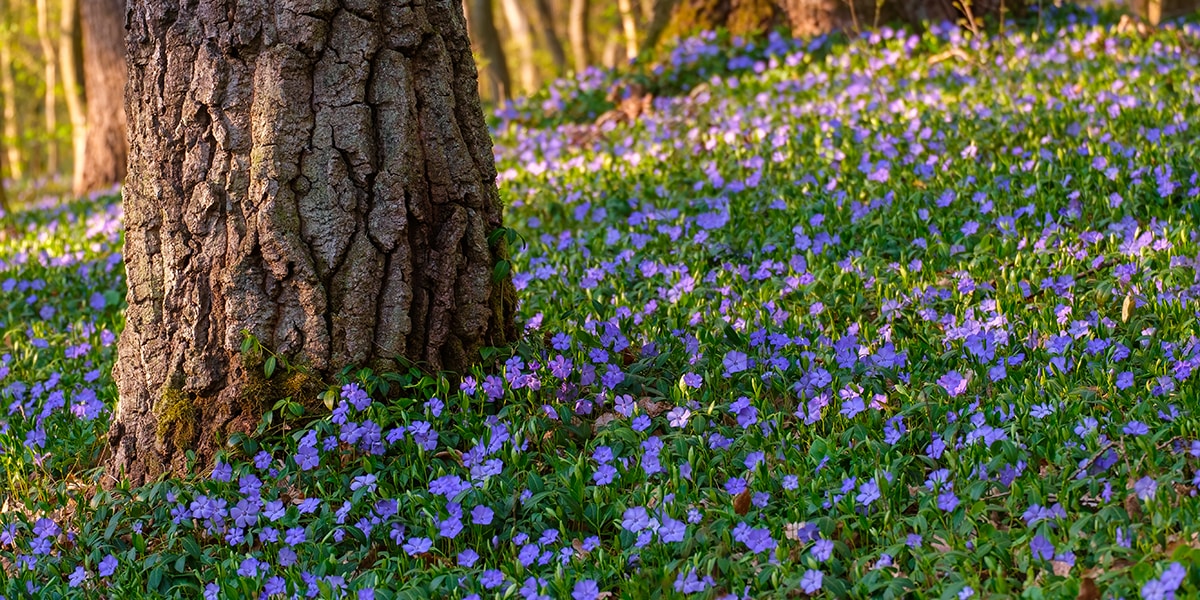 Soil preparation is key to successful groundcover establishment. Create well-draining healthy soil by adding topsoil and compost to your beds prior to planting. Mulch your plants to control weeds while your groundcovers adapt to their new home.
Other Grass Lawn Alternatives
These grass alternatives are used throughout the US for low maintenance no mow areas. Check with your local extension to see which no mow plants will work best in your area. Here are just a few ideas.
Micro Clover: Micro clover is a small variety of white clover bred for low height and small leaves. It will work as a standalone or when blended with 2-5% of your favorite lawn mix. Because it is shorter than most turf grass species, it will tolerate regular mowing and if mowed to 3 inches will have little or no flowers. Another advantage is that it supplies continuous nitrogen to your soil reducing the amount of nitrogen applications.
Centipede grass: Centipede grass is a low-maintenance, heat-tolerant grass. Its preferred growing range is throughout the Southeast from the Carolinas to Texas. It will grow 4-6 inches in height.
Mondo Grass: Low growing types of mondo grass are popular throughout the southern US. Mondo grass makes a great evergreen low-maintenance lawn alternative in areas of full to partial shade.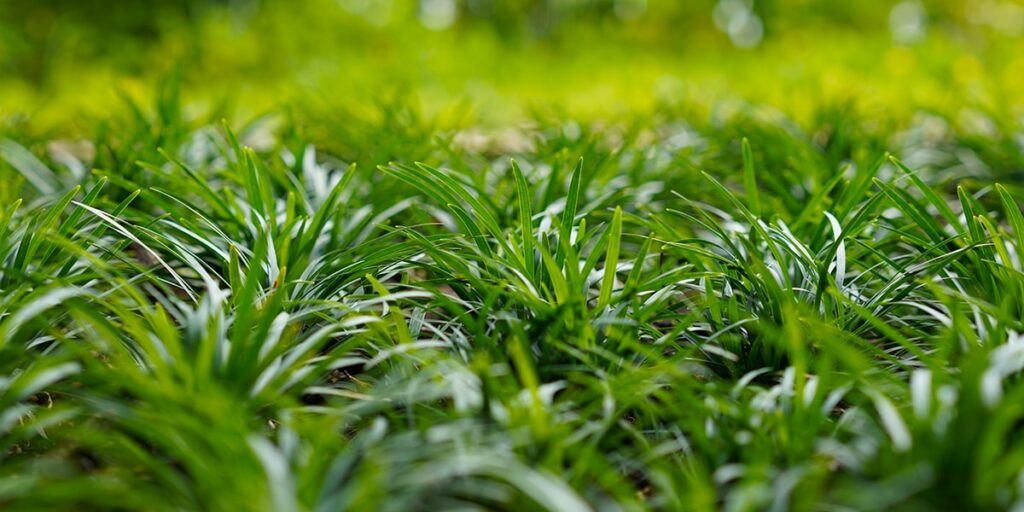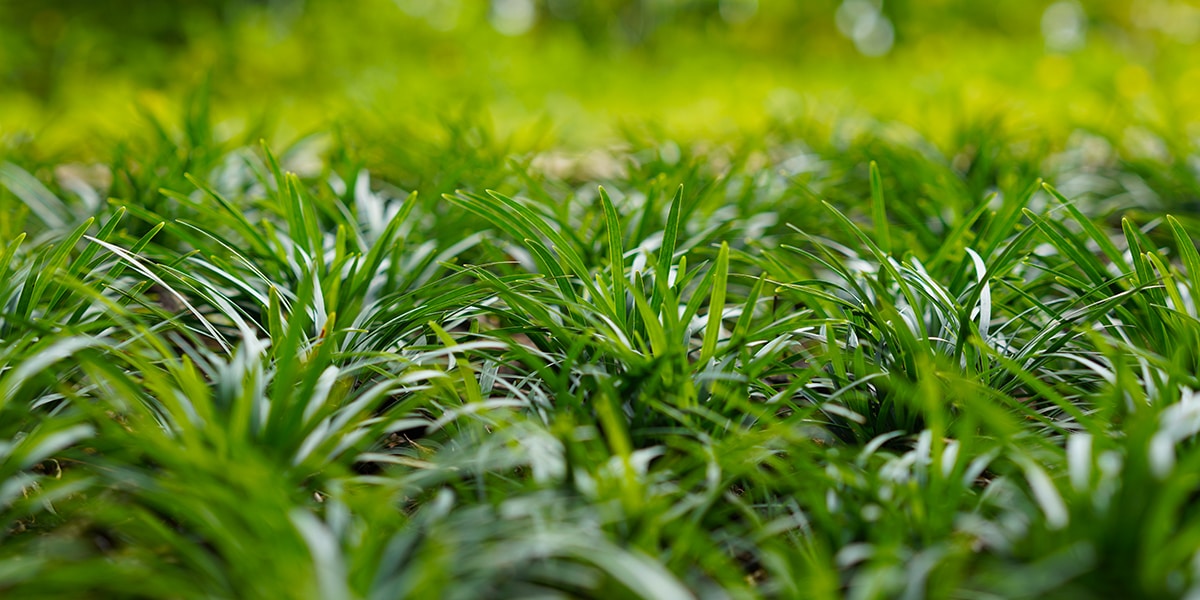 Commercially available no-mow lawn mixes: These are blends of creeping bunch-forming fescues that require little or no mowing depending on fertility levels.
Tips
You don't have to do all the work in one season. You can easily make a gradual shift from lawn to the garden elements discussed here over several seasons.
Soil preparation is key to success. Even though many turf alternatives are touted as being tolerant of diverse soil conditions, a well-draining soil with added organic matter will create the best and fastest results in most cases.
Areas (particularly in shade) with heavy foot traffic may require a change in your design. Consider paving for heavily traveled walkways and use groundcovers between the paving stones.
Experiment with your designs before committing. Use a garden hose to lay out lines for your beds. Avoid sharp curves that will require extra trimming.
Make sure you have a water source near your planting areas. They will need extra water until established.
Use furniture that is meant for the outdoors. Look for pieces that are weatherproof and can withstand wind, rain, and direct sunlight.
Consider treating your lawn organically. There are environmentally friendly products available that will encourage a healthy lawn while providing a safe habitat for people, pets and wildlife. Earth's Ally Disease Control for Lawns is a new generation of disease control formulated from food-grade citric acid. The formula effectively controls brown patch, dollar spot, summer patch, anthracnose, rust and mildew while leaving no harmful residue on turf. Earth's Ally can be safely applied year-round and has been independently tested and proven safe for bees. The bottle connects directly to garden hoses and the concentrated formula automatically mixes with water and treats up to 5,000 sq. ft.
We'd love to hear how Earth's Ally is helping you care for your lawn! Share your experience and stay connected with the #EarthsAlly community on Facebook, Instagram and Twitter for access to our latest blog posts, giveaways and exclusive promotions.
Keep Growing Your
Gardening Knowledge
Join the Earth's Ally newsletter for organic gardening tips, exclusive promotions and the latest product updates.