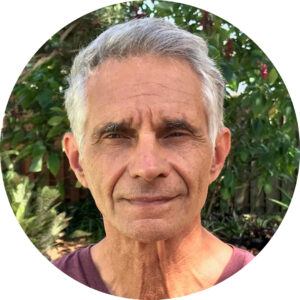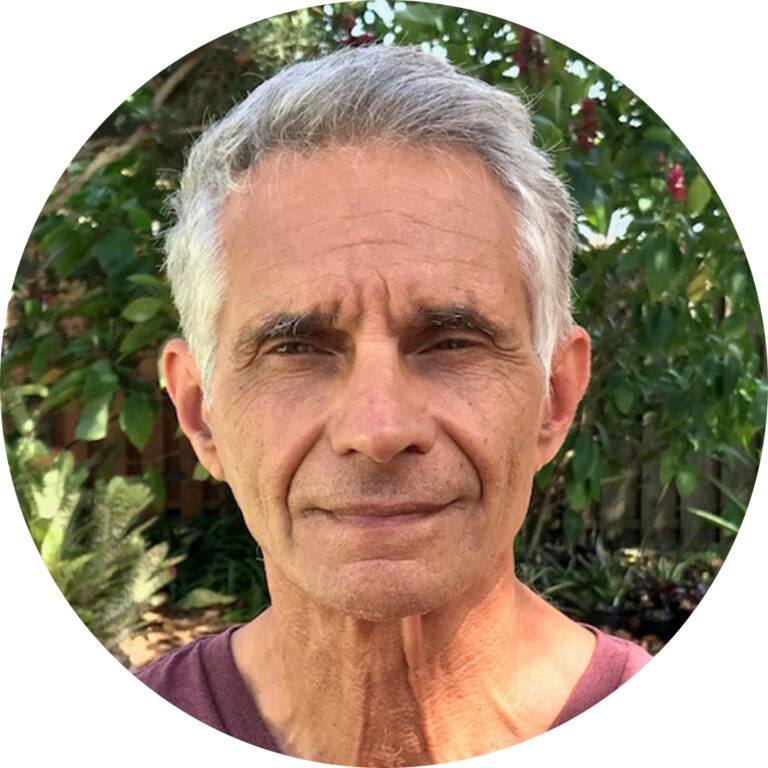 By Angelo Randaci, Earth's Ally Horticulturist
Angelo's passion for plants has led him to explore many areas of horticulture including research, grounds management, technical training, design and nursery management.
Rosemary Oil is an Effective Alternative to Neem Oil with a Pleasant Smell
Visit almost any online plant lover's group and the most frequently asked question is, "How do I get rid of this bug that I found on my plant?" Most often, the answer offered by more experienced plant people is neem oil. But did you know that there is an alternative to neem oil that is more effective and less smelly? More gardeners are making rosemary oil a part of their pest management routine by using Earth's Ally Insect Control.
For hundreds of years, farmers have recognized rosemary oil for its ability to naturally repel pests. But not all rosemary oils are the same. Unlike neem oil or other mineral oils that may be imported from other countries, the high-quality rosemary oil found in Earth's Ally Insect Control is sustainably grown in the U.S. from a single, high-quality source of rosemary plants.
Earth's Ally Insect Control is made up of three active ingredients—rosemary oil, clove oil and peppermint oil. These ingredients work in tandem with soap and an emulsifier to paralyze, suffocate and repel soft-bodied insects like spider mites, aphids and whiteflies.
How It Works
Paralyze – The pest's nervous system is overstimulated and disrupted, leading to paralysis.
Suffocate – The oils block air from the bug's spiracles, preventing breathing and causing suffocation on contact.
Repel – The odor of the rosemary oil (which is pleasant to humans) has strong repellent properties. Any insect not sprayed directly will quickly leave the treatment area.
When used regularly as a preventative treatment, rosemary oil works synergistically with the plant to ward off insects, before an infestation occurs.
Rosemary vs. Neem
How well does rosemary oil work? In an independent test performed on tomato crops in 2019, the formulation used in Earth's Ally Insect Control was found to reduce the population of adult spider mites by 65%. In another test performed on silverleaf whiteflies, 100% mortality was achieved within 30 minutes.
While neem oil has long been the go-to pest solution for organic gardeners, rosemary oil may offer a more effective solution. When tested against rosemary oil on tomato crops against spider mites, Azadirachtin (concentrated neem that interferes with the insect's hormone system) reduced the mite population by only 27%, while rosemary reduced at 65%. Additionally, many gardeners find the smell of neem oil unbearable, and there are mixed opinions on whether neem oil is safe to use around pollinators.
Earth's Ally Insect Control with rosemary oil has a very pleasant, clean smell and has been laboratory tested and proven safe for use around bees.
5 Reasons to Use Earth's Ally Insect Control
Tested and proven effective
High-quality ingredients from nature
Smells good for use indoors or outdoors
No harsh chemicals, safe for people, pets and planet
Committed to preserving pollinator population through bee safe testing
While botanical oils have been used by farmers for thousands of years, it's exciting to know there are still innovative ways to explore the uses of natural elements to care for gardens and plants. At Earth's Ally, we continually challenge ourselves to develop safe and effective pest control tools that are beneficial to people, pets and the planet. Earth's Ally is a modern formula that works—using a little bit of science and a little bit of nature to make the gardening experience more enjoyable for beginners and experienced gardeners alike.
More people than ever are taking up gardening as a hobby or as a way to grow their own food, and there are many channels available to learn, share tips, tricks and inspiration. While neem has been the traditional "go-to" organic pest control option, we believe there are better alternatives and look forward to sharing Earth's Ally Insect Control as a more effective soft-bodied insect killer in the garden and the home.
Gardeners who use Earth's Ally Insect Control say it best, "This was a great safe option for our small garden. We have small children, so we are definitely trying to avoid using chemicals around the house, especially when it comes to food," says MC in Pennsylvania, "this product gives us a peace of mind, being all-natural and doing its job of keeping the bugs at bay."
We'd love to hear how Earth's Ally Insect Control is helping you grow healthy plants. Share your experience and stay connected with the #EarthsAlly community on Facebook, Instagram and Twitter for access to our latest blog posts, giveaways and exclusive promotions.
Keep Growing Your
Gardening Knowledge
Join the Earth's Ally newsletter for organic gardening tips, exclusive promotions and the latest product updates.