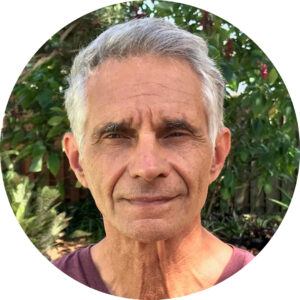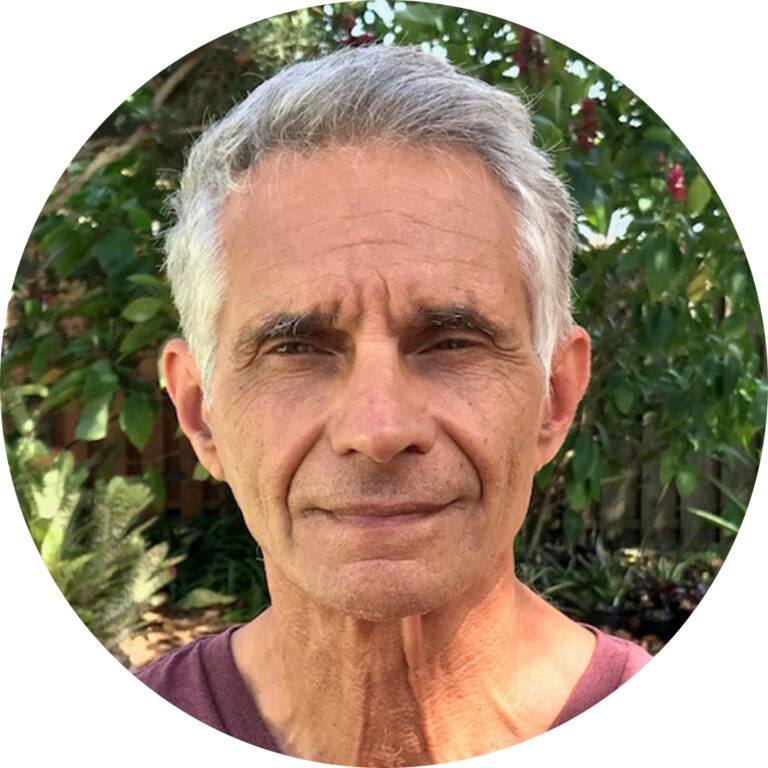 By Angelo Randaci, Earth's Ally Horticulturist
Angelo's passion for plants has led him to explore many areas of horticulture including research, grounds management, technical training, design and nursery management.
Organic Veggie Gardens, aka "Victory Gardens"
Interest in vegetable gardening has surged over the past year as a result of more people staying home, wanting to avoid frequent trips to the grocery store, and worries of food shortages during the pandemic. Because of these recent concerns the idea of creating a victory gardening has surged. Victory Gardens are not a new concept, they have been around since World War I.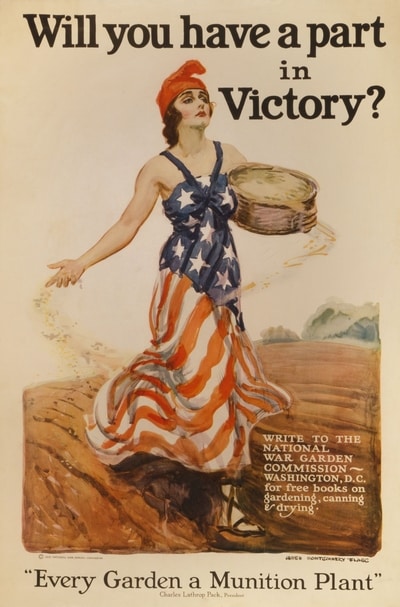 So, what is a Victory Garden? The term was first conceptualized in response to food shortages during the war. Americans were encouraged to grow their own food to support the war effort. Millions of new gardens were created as a result. History seems to be repeating itself as we are witnessing a revival of this rewarding lifestyle. Today, new gardens are being created as gardeners are becoming "victorious" in their organic gardening pursuits.
Get Started With Easy Vegetable Varieties
Getting started may seem overwhelming for some people and the common phrase is "I don't have a green thumb." The truth is, you don't need a green thumb, you just need to follow a few simple steps to be successful.
First of all, you don't have to have a large garden plot. You don't even need a garden plot at all. If you live in an apartment or condo and have just a tiny bit of space, you can grow many of your favorite herbs, veggies, and flowers in containers.
Be sure to choose varieties suited to that style of gardening. Choose containers that will be large enough to hold your plants as they progress in size. A few varieties that are the easiest vegetables to grow in raised beds (and this is just a sampling of what's available):
Lettuce: 'Little Gem' and 'Tom Thumb'
Cucumbers: 'Patio Snacker' and 'Spacemaster'
Eggplant: 'Patio Baby' and 'Morden Midget'
Tomatoes: 'Patio Princess' and 'Sweetheart of the Patio'
And there are many more…
Joining your local community garden is another great way to garden if you don't have enough space in your yard but want to enjoy the many benefits of growing vegetables. New gardeners can learn how to grow vegetables from others in a community setting as you share ideas as well as fresh food while making new friends.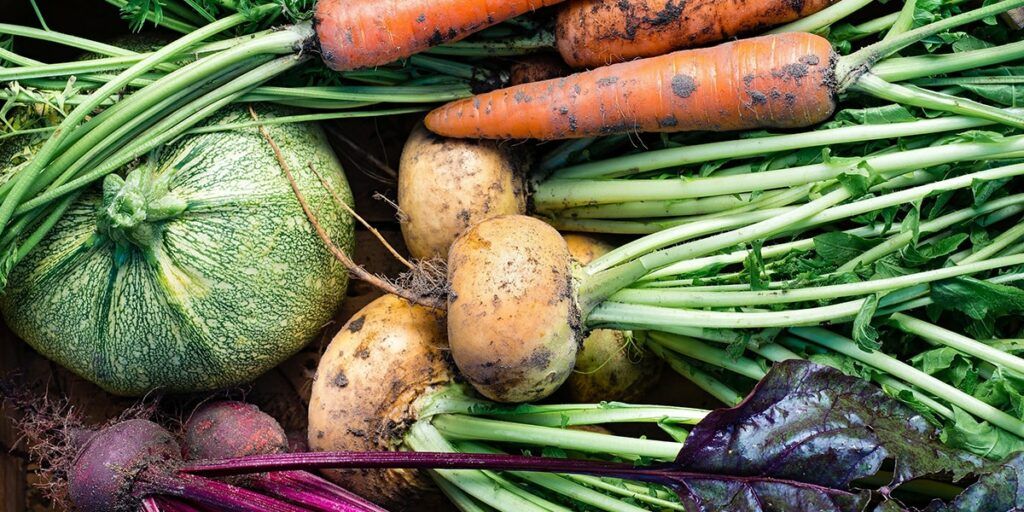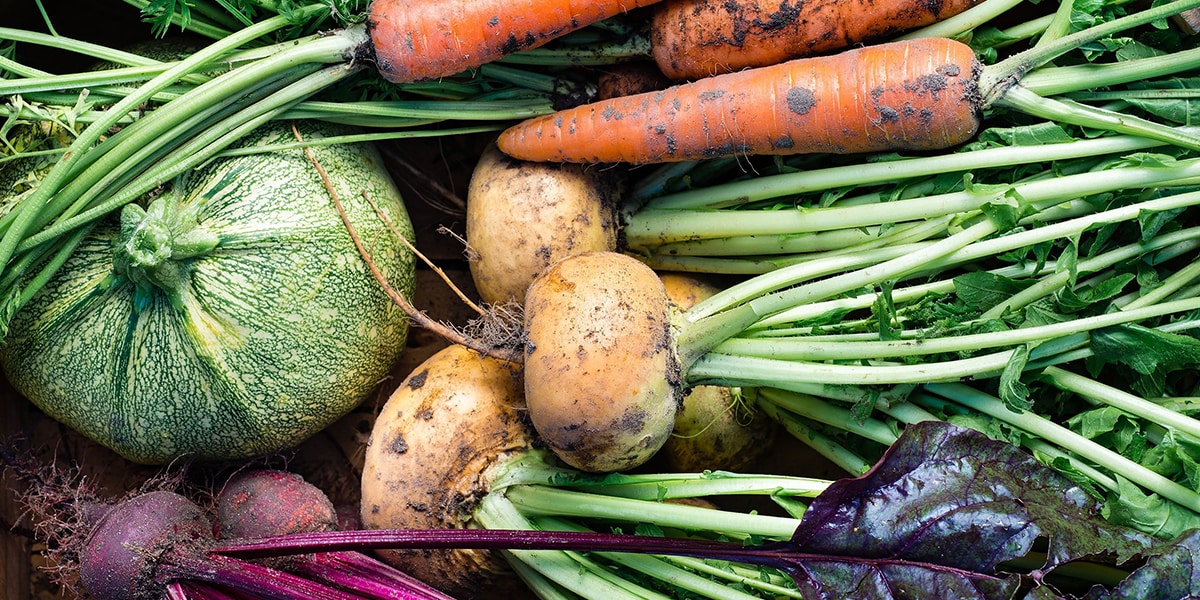 8 Tips To Help New Gardeners Be Successful
#1 Start with plants instead of seeds. You will save time and avoid any mistakes that can happen during the seed starting process.  
#2 "Location, location, location" is true for many things, and where to place your garden is no exception. Choose a location that receives at least six hours of sun every day.  Identify low areas of your yard that would pool water.  Avoid areas where there might be competition from tree roots. If you have many large trees that would compete with your garden for water and nutrients, you may want to consider planting in raised beds. 
#3 Raised beds offer some advantages such as ease of planting, weed control, and better soil.
#4 Whether you garden in raised beds, containers, or directly in the soil, be sure to invest in high-quality soil amendments.  Most soils are depleted of nutrients and microbial life vital to growing successful plants. Amendments such as compost, and worm castings or other organic matter will build a soil suitable for all your plants.
#5 Mulch the soil around your plants.  Keep mulch away from the stems of plants as this can injure them.  Mulch will also add organic matter to your soil composition. 
#6 Add a balanced organic fertilizer following package recommendations.
#7 Create a garden you can maintain. Don't go big first time around. Start with a manageable size so you won't be overwhelmed.  You can always expand later.
#8 Invest in a few simple tools; a shovel, rake, trowel, hoe, pruners, and gloves.  
Be Prepared for Vegetable Garden Pests and Diseases
Garden pests such as mites, white flies, and aphids can wreak havoc in your garden.  While we want to keep them off our plants, we do not want to harm pollinators such as bees and butterflies. Earth's Ally Insect Control will control and repel these pests without harming the pollinators that are vital to your garden.  
Diseases can also affect your veggie plants. Mildews can attack cucumbers, spinach and other plants. Other diseases include blights and leaf spots that can cause problems.  Earth's Ally Disease Control will protect your plants against fungus diseases safely and effectively.  You can harvest your crops the same day without worrying about harmful chemicals.
The Joy Of Garden-to-Table Food
To witness first-hand the germination of a seed and watch it transform into a garden treasure is an opportunity to participate in nature's miracles. From seed to plant, from plant to table the entire process is an enchanting experience. Have fun in your garden, whatever Victory Garden you decide to create.
We'd love to hear how Earth's Ally is helping you grow healthy vegetables. Share your experience and stay connected with the #EarthsAlly community on Facebook, Instagram and Twitter for access to our latest blog posts, giveaways and exclusive promotions.
Keep Growing Your
Gardening Knowledge
Join the Earth's Ally newsletter for organic gardening tips, exclusive promotions and the latest product updates.